Lawn Maintenance Service Area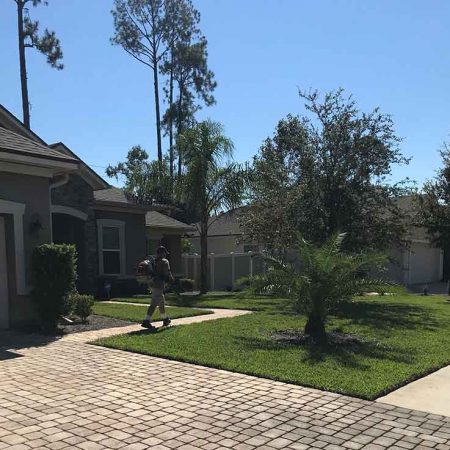 Lawn Care Saint Johns County, FL
Providing Lawn Care Saint Johns County, FL to Northern St Johns, FL areas including Fruit Cove, Julington Creek, Julington Creek Plantation, Durbin Crossing and all areas north of Route 210 area including Rivertown Development, Bishop Estates Road and RaceTrack Road over to Nocatee, FL in Northern St Johns, FL.
S. Duval County Lawn Care
Providing Lawn Care Service to Southern Duval County, Jacksonville, Florida. We cover all of Mandarin including the areas surrounding Mandarin Road, San Jose Blvd, Julington Creek Road, Old St Augustine Road, Bartram Park Blvd areas of Southern Duval County in Jacksonville, FL. Southern DUVAL County Lawn Care /Lawn Care Saint Johns County, FL.
WEEKLY LAWN CARE SERVICE
MOWING • EDGING • LINE TRIMMING • HEDGE TRIMMING • MULCHING
See What Our Customers Are Saying
★★★★★
"I just signed a contract with Antones Lawn Maintenance and I am very impressed with their work! They show up the same day each week and my yard looks great! I would highly recommend them!" -Sarah M.
★★★★★
"Antones Lawn Maintenance has showed up every week for service rain or shine. Not only the same day but up to the same hour as the week before. Highly recommend for all your lawn care needs." -Andrew T.
★★★★★
"Antones Lawn Maintenance has done a great job on my lawn and shrubs at a competitive price. They are dependable and cooperative with my changing scope of service" -Andrew S.