Lawn edging is what provides, well, the edge you need to achieve a beautiful, manicured lawn. Clumps and shoots and other organic spillage can kill the look of your outdoors. Complete your lawn service with professional edging to get the look you desire.
Certain grass species, such as St. Augustine, Centipede, Zoysia and Bermuda, grow by producing stolons, or long shoots. You might have heard them referred to as "stringers." Some stolons can grow to a foot or more. Edging keeps these shoots in line with the desired edges of your lawn. Using a clean cut in edging, you keep the rooted portion of the stolon healthy and strong. And, it is not just the stolon that presents the need for edging, grass blades do not just grow up. They grow out. Our edging service is detailed, taking out the blade portions growing awry.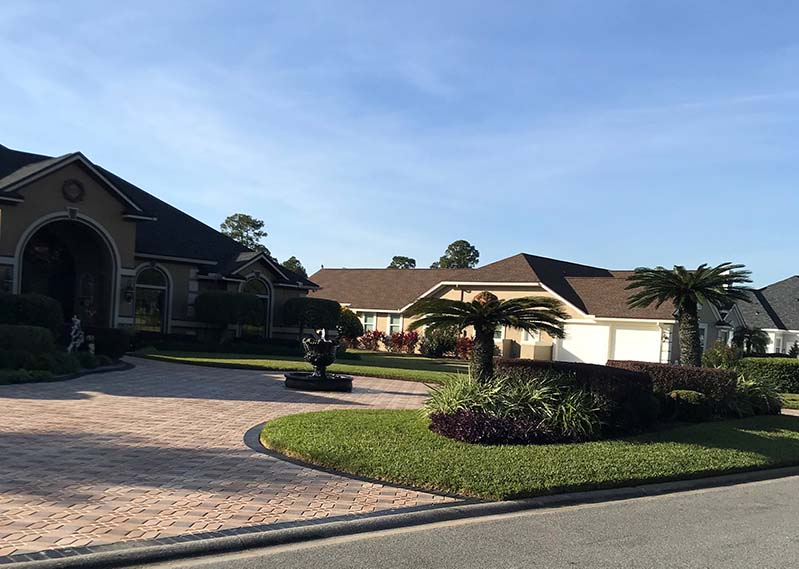 The Detail is in the Trenching
One of the biggest complaints we hear from new customers is that previous edging service was done too aggressively. We train all team members on our edging philosophy which includes attention to trench depth and breadth. You want a defined edge, but not one too deep or too wide. Your edging should not encroach on the lawn. The goal is to highlight the lawn. Think of it as similar to the way a frame highlights a painting.
Where Lawn Edging Makes a Difference
Edging the grass around structures in your yard will transform the look and boost your curb appeal. We utilize edging wherever turf meets hardscape. This includes:
sidewalks and driveways
patios
mailbox bases
flower beds with and without borders
trees
light poles
The Right Skills and Equipment
At Antones Lawn Maintenance we invest in the right equipment to provide the perfect edge. We maintain our equipment in order to keep it functioning at peak levels so we can deliver the results our clients expect.
Edging creates a truly manicured landscape. Contact us today for the lawn service that will get you the look you desire.