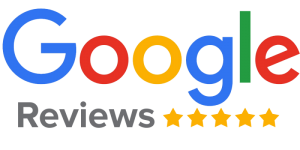 ★★★★★
"Antones Lawn Maintenance is dependable, reliable, very very good at their work. I have had lawn care in the past that doesn't even compare to the service they provide. They always show up on the days they have you scheduled and they provide excellent service and they are reasonable. They are top notch and the best so don't even hesitate calling them. Trust me you won't regret it. Absolutely the best in town!!!" -Roxanne B.
★★★★★
"I just signed a contract with Antones Lawn Maintenance and I am very impressed with their work! They show up the same day each week and my yard looks great! I would highly recommend them!" -Sarah M.
★★★★★
"We are new customers of Antones Lawn Maintenance, and wish we found them years ago! They are highly professional and reliable! They always show up on the same day and if weather is bad, will show up the next day! Can not say enough positive things about Robert and Anthony! Call them today! You will not be sorry!" -Diane B.
★★★★★
"Antones Lawn Maintenance has showed up every week for service rain or shine. Not only the same day but up to the same hour as the week before. Highly recommend for all your lawn care needs." -Andrew T.
★★★★★
"Excellent service. They go above & beyond, always on time. Good price for the quality of work they do. I recommend them for your yard care." -Joe I.
★★★★★
"Antones Lawn Maintenance has been doing my yard for a few years now, and I will say you will not find a better company to do your lawn care. They are very detailed, dependable and take care of any issues you may have with no problems. I recommend them to anyone who is looking for lawn care. They are the best!!!" -Randy M.
★★★★★
"My husband and I have been getting our lawn serviced by Antones Lawn Maintenance for over 20 years. We could not be happier. They do excellent work, are very dependable, will answer any questions you have, and offer suggestions on keeping your yard looking beautiful." -Diana H.
★★★★★
"I have used a few companies, and I can't say enough about how happy I have been since switching to Antones Lawn Maintenance. My lawn consistently looks great, and because of the way they cut it, my lawn looks healthier and fuller too. If you want your yard to look great for a good price, then give them a call today!" -Rob D.
★★★★★
"They have done my yard for a year now! Dependable and they are careful with my bushes and plants. First class operation!" -George H.
★★★★★
"I have been a customer for approximately two months, but the quality of work far exceeds my last service which I had for years. I also like their reliability. They set a day and that is when they arrive. I foresee a lasting relationship. Thanks for the fantastic looking yard Antones Lawn Maintenance! 😄" -Pamela H.
★★★★★
"Great work and very reliable, Robert and Anthony are very professional and easy to get along with. I recommend using Antones Lawn Maintenance if you want a nice maintain Lawn."
★★★★★
"Great lawn care company! Top notch. Very happy with our service." -J. C.
★★★★★
"Great people! Will really listen to what you want and need! Would highly recommend!" -Max W.
★★★★★
"We are new to this Lawn Service but have been Very Pleased. Robert and Anthony are very prompt and if weather affects the schedule they let us know when to expect them. They are very particular about their work and take pride in how our Lawn looks. They have gained other homes in the neighborhood. Very happy customer." -Sandra M.
★★★★★
"I found Antones Lawn Maintenance on the net. Robert and Anthony were prompt, friendly and efficient. They are easy to work with and want to do the job the way you want it done. I was very impressed with their first visit. I plan to continue using them. Good job, guys!" -Michael
★★★★★
"Antones Lawn Maintenance has done a great job on my yard and my shrubs. They are always on time and are very reasonably priced." -Christopher C.
★★★★★
"Antones Lawn Maintenance has taken care of our yard for the last 15 years. Very professional. They will ask how you want it done and work with you. (cutting, blowing, trimming. plus more) Just take a look on Google Maps and at his own lawn. Nice landscape." -Michael P.
★★★★★
"I am a new customer, but I am already extremely impressed with their services. No need to look anywhere else. Thank you so much Antones Lawn Maintenance. Robert, I appreciate your open communication with me. Makes it so easy to work with you." -Zoctavius H.
★★★★★
"I have used Antones Lawn Maintenance for over 13 years and they have never missed a single week. I have never had one complaint. On occasions when I run into them and they always ask if there is anything they can do differently to make me happy! J&B will do what ever you contract them for. They do it all, mow, edge, weed, fertilize, trim plants and trees, then blow off all sidewalks and driveways! I use them for home and my business locations and recommend them highly!" -Michael C.
★★★★★
"Excellent service and work, very solid family owned company. You will not regret using Antones Lawn Maintenance for all of your lawn needs." -Dmitriy K.
★★★★★
"Antones Lawn Maintenance has done a great job on my lawn and shrubs at a competitive price. They are dependable and cooperative with my changing scope of service" -Andrew S.
★★★★★
"Antones Lawn Maintenance have been maintaining my lawn for more than 6 years and do an outstanding job. I can always depend on them to show up each week. Highly recommend!" -Kelly N.
★★★★★
"Call these guys for a great looking lawn!" -Beth D.
★★★★★
"Antones Lawn Maintenance provides lawn care services in Jacksonville and all of St Johns County Florida." -Mark K.